Former CCP producer joins Trion to take on Defiance.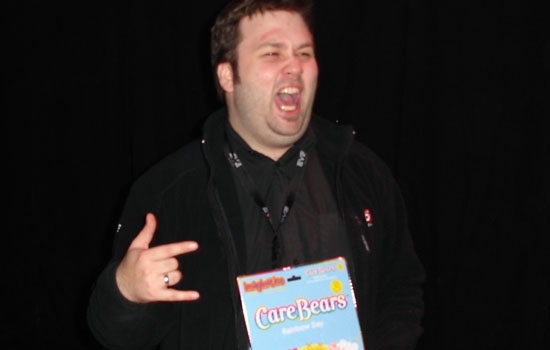 Looks like quite a mature, confident game developer, doesn't he? Well that goofball right there's name is Nathan Richardsson, formerly a producer on EVE Online and Dust 514, and now he's joined Trion Worlds as a Vice President and Executive Producer on their new online action game, Defiance. You might better remember Defiance as the game that's got it's own SyFy Channel show that's launching around the same time in the same world.
All kidding aside, Richardsson is clearly an experienced veteran, and Trion's very excited to have him on the team. Richardsson himself is pretty stoked, too.
"Trion is an incredibly dynamic company and is already leading a revolution in the online gaming space. Defiance is the future of entertainment, and the collaboration between Trion and Syfy means you have two powerhouses blazing a trail that will fundamentally change the way both gamers and viewers consume entertainment. It's amazingly ambitious and exactly the kind of immense challenge that I've been looking for."
I like this about him - he sounds like a guy who isn't looking at Defiance as an easy project to make money for his company, it's a challenge to him. It sounds like he's going to have fun doing it. Faith +1.
Julian "Mirai" Williams