It's still in the 1920s, at least.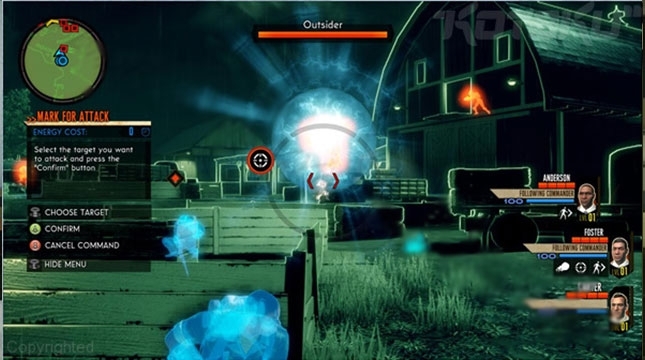 This is troubling - the XCOM prequel that has been going through a rocky development might have been reverted back to a third-person squad-based shooter, similar to Star Wars: Republic Commando.
The title appeared in 2011's E3, after a very disappointing reception, revamped and aimed more at tactical control and less at gunplay, utilizing a radial menu of abilities on limited points. But then, while XCOM: Enemy Unknown came to the foreground and actually got a release, it quietly vanished.
An anonymous reader submitted an unconfirmed grouping of screenshots that show things are different again. The radial menu is gone, the squad have a readout of stats, time doesn't appear to freeze while issuing commands...it's almost a different game. Almost the game they once abandoned because it wasn't actually an XCOM game. More worrying, the survey asks how they would feel about it being a console-only release, and how they would like it being a $30 downloadable title instead of a $60 release. This is sounding more worrying, since - if the game's development is still as rocky as it once was - 2k could be trying to cut their losses and make whatever money they can out of it. Which would be a letdown - what I saw of it at E3 was incredibly promising.
This can only be taken as rumor at the moment, with 2k only saying that they don't comment on rumors. We will keep you updated.
Julian "Mirai" Williams