Volunteer writers sought to further expand ZAM and Wowhead's fantastic team
Interested in a career in the games industry? Do you have a strong prose style and a passion for gaming? If so, this is the opportunity for you.
ZAM.com is looking to expand its writing team with a small number of demonstrably excellent volunteers.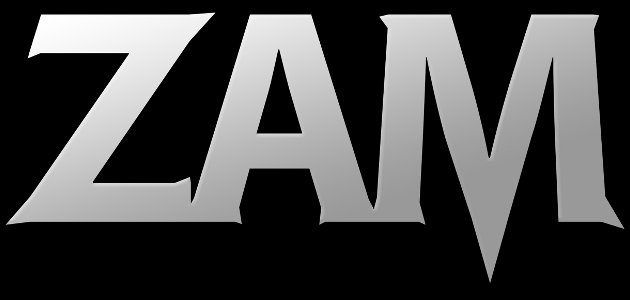 If you have the drive and desire to make your name known through the excellence of your writing, email your resume and a news story sample – any topic as long as it is MMO related, comprising 200 to 400 words, including examples of images you would choose – to shawkes@zam.com

Are you a World of Warcraft fanatic? Would you like to be involved in ZAM and Wowhead's coverage of the world's biggest MMO? We are looking for volunteers who can contribute in morning and evening time periods--Eastern Standard Time.
The ideal applicant would be able to produce responses to Blue posts which are concise and well written with minimal need for editing, PTR notes, hotfixes and so on. An accurate and efficient writing style is a must, as well as strong knowledge of the game.
Are you avid for Aion? If so, we are looking for writers who want to make regular contributions to our Aion website and make their voice front and center of the community.
If you are an Elder Scrolls obsessive, perhaps already part of the excited community for the ZeniMax title, we will have the platform to really show off all you know about Tamriel. We have plans for very particular coverage of The Elder Scrolls Online and we would like you to be part of it.
Are you a Neverwinter genius? If you want us to feature your thoughts on the F2P MMO in a weekly column, send us an example of what your first edition would be.
Also, we are looking for writers/bloggers who want to write on a regular basis about other specific games that fire their passions. Are you an avid player of an MMO and want to see your thoughts highlighted in a column each week?
Are you an avid Twitch streamer? Do you want to broaden your viewership and reach out to show just how great your content is? We are also looking for volunteers to ramp up our official Twitch page. If you wish to apply, just send a link to your page via the email mentioned above. Those moving to the next stage of recruitment should be contacted within two weeks of submission, we apologize but we will not have time to respond to every application.
Successful applicants will be expected to produce daily quality news stories -- or weekly editorials -- in a timely manner. In return you will have the prestige of being a part of ZAM, developing your experience in journalism, receive advice and training from our experienced staff and get insider access to upcoming games and industry sources.
Our volunteer writers regularly receive early access to games for review purposes and even, on occasion, travel to meet the developers of some of the biggest games on the market.
Are you the voice we have been waiting for?
Scott "Jarimor" Hawkes, Editor in Chief