ArenaNet releases beta version of GW2 for OS X, available now.
Bootcamp no longer a necessity for Mac-using Guild Wars 2 fans.
This morning, a post by ArenaNet's David Campbell confirmed that not only will there be an OS X version of GW2, it's already in beta and available to play immediately.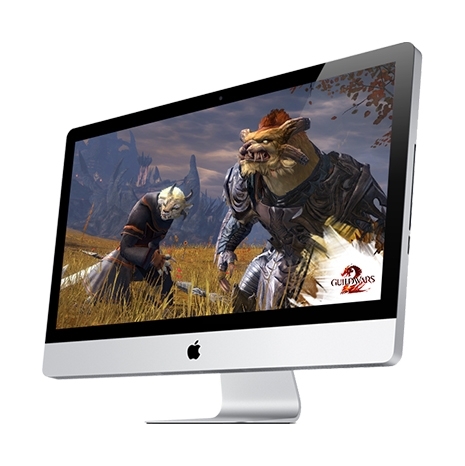 As stated by Campbell:
"Bringing Guild Wars 2 to the Mac is huge for us, because it introduces the game to an entire group of players who are often ignored by game developers. The ability to play together with your friends is one of the underlying principles of Guild Wars 2, and providing a Mac client means that friends and guildmates can play together regardless of what operating system they favor."
This is great news for those Mac owners who were facing laying out a couple of hundred dollars for a full version of Windows in order to run a Bootcamped Guild Wars 2 -- me being one of them.
Will you be picking up Guild Wars 2 now that it is available for OS X? If so, remember to check out Guildhead for a fantastic range of tools and resources to aid your experience.
Let us know in the comments below.
Scott "Jarimor" Hawkes, Editor in Chief