Over at PC gaming show Rezzed, Staff Writer Gareth Harmer managed to catch up with End of Nations' French Community Manager Franck Vacher. From team play to bacon, here's what they discussed.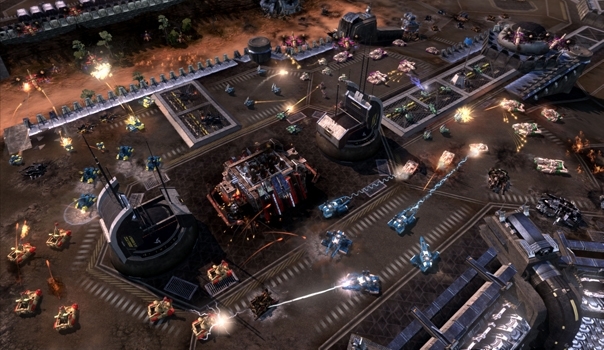 Most people would spend a trip to the seaside enjoying the sun, eating ice-cream and taking a causal stroll down the beach, but that's not how we roll here at ZAM. Instead, I paid a visit to Rezzed, the PC and indie game show hosted by Eurogamer and Rock, Paper, Shotgun.
Trion Worlds was also there, showing off End of Nations to a horde of avid gamers. After going hands on with the latest alpha build, I barraged Trion's French Community Manager, Franck Vacher, with questions. We discussed team and clan play, the recently announced Founders Pricing deal, and the importance of bacon on the battlefield.
ZAM: The last time I looked at End of Nations was back in 2011. Since then you've started scaling it up and you're going to launch with 56 player battles. Do you think the game's living up to your ambition of going up from the small prototype to this huge thing that you're building out?
Franck Vacher: Currently, yes! Development is going really well. It's most important for us to hear feedback from players. From the alpha or from here [at Rezzed] the feedback that we get from players is really good. We're really happy – it's always difficult, when you meet the players for the first or second time, you're always fearful of what they will say. So currently what we see is really important. The next step will be to play the biggest map with all the players – I really want to see 56 players
ZAM: Yep, me too!
Franck: I'm waiting for them, you know! (laughs) But currently, everything's going pretty well.
ZAM: Real time strategy, as its name suggests, hinges on strategy. How do you scale it up from a 2v2 map and small versus games, to 56 players, while avoiding things like zerg fests creeping in?
Franck: Strategy starts before you join the map because, depending on the map, you'll change the way you want to play. Your player, your team, will define different companies. For example, you'd choose to be a damage dealer or defense expert, depending on what you want to do. And once you're in game, when you walk onto the maps, there's usually more than one way to win. Even on the 2v2 maps, you can either do a giant frontal assault or send small units to contour around.
On the larger maps, sure you can zerg and capture a point. But a map isn't a single point – there are dozens of points to capture, so if you zerg it's not a problem but you'll lose the map. If you rush, you'll win the fight but not the battle.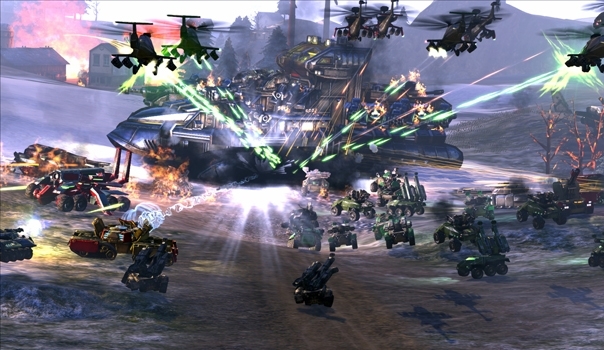 ZAM: So movement and strategy are much more important than just rushing?
Franck: Yes, and team play is important as well. All of the units are good against some types of enemies but weak against others, so you need to play with friends who will cover you. For example, if you play with light tanks, they can easily be killed by big tanks, so you'll ask friends to protect you or heal you. Because you can't do everything – you're limited by the amount of loadout points you can have to build your company. Tactics come into play when you create your company and when you play with friends.
ZAM: So it's very much about building a good team?
Franck: Team play is very important. There are some good players – whatever they do, they're good. But good team players will always be better. If you have two players that play the same way and know the game well, the team players will be better.
ZAM: We've seen that you can control territories in the world. What are the tangible benefits to a faction for controlling territory?
Franck: It will depend on what type of territory. Usually you get some type of bonus, for example a loot bonus of say five percent because you control the territory. For some of the maps, it changes the objective. On the Bluewater map you're defender or attacker, so your objective will be completely different.
ZAM: Is the territory map across the entire game, or is there one map per server?
Franck: It's a per-server setup, yes.
ZAM: Is there a way of ensuring that one faction doesn't have a huge imbalance of players?
Franck: That's a good question. But even though the number of opponents is much bigger than you, a 4v4 battle is still a 4v4. So arenas will not have any problem. We're also looking at a way of letting players from the same faction fight each other.
ZAM: Like training skirmishes?
Franck: Yes, although they probably won't be able to capture the territory because they're part of the same faction, but they can still play together.