Following on from our hands-on with The Secret World earlier this week, we sat down with junior communications manager Tor Egil Anderson to discuss character customization, society loyalties and more!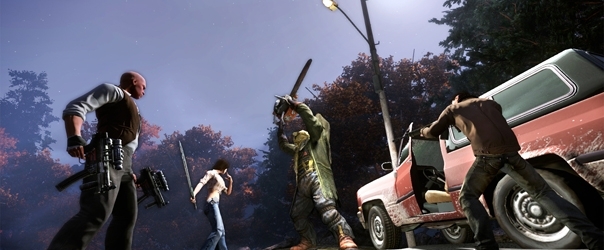 In an MMO all about secrets, knowing the answers to some of the riddles and puzzles can make you a very useful person to know. When you consider the meta-game that Funcom has created around The Secret World (TSW), getting a chance to speak to those in the know is like finding a hidden cache full of classified information, just waiting to be unlocked.
After our hands-on with The Secret World's Atlantic Island Park, I had an opportunity to chat with just such a person. Funcom's Tor Egil Anderson kindly spent some time with me. We discussed the depth of the ability wheel, player created content and the general direction of development. We also talked briefly about The Secret War, Funcom's web based warm-up to the MMO's launch on June 19th.
With almost every MMO, character customization and specialization are in the forefront of our minds. We want our characters to feel as unique and individual as we are. At the same time, many of us don't want to spend hours agonizing over ability choices. With 525 unique abilities available (hat-tip to the TSW forumites), a way of quickly deciding which abilities to choose was vital.
Funcom's solution was to provide Ability Wheel Decks or templates for most of the common play styles. Choosing a Deck doesn't force you down a particular path – as Anderson explained to me, they're just a guide.
"Yep! The decks are just a guide. They use the same abilities from the wheel, but they just guide you. If, for example, you want to play like a ninja with a ninja costume, we'll have a deck that recommends abilities for that. So you can use decks as a guide or you can ignore them and do your own thing, it's completely up to you."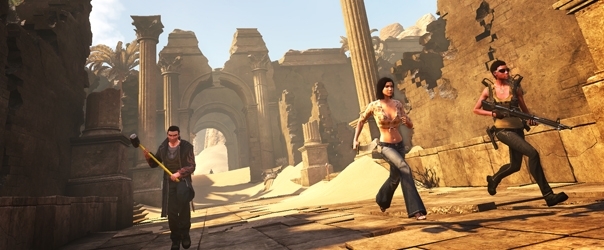 The great news is that ability builds can be saved and shared. If a particular encounter requires a certain set of abilities to defeat, you'll be able to store your secrets and share them with your inner circle. When I asked him what Joel Bylos, in an earlier interview with Gamepro, meant by player created content, Anderson also cited the discovery and dissemination of dedicated builds as key to unlocking some of TSW's secrets.
[Laughs] "Joel Bylos is the lead content designer, so I'll try not to talk over him in any way. I won't mention anything big here, but I'll talk about a few elements of how player developed content is important. Figuring out how to defeat monsters with different builds is one thing; where players will be able to share their builds with each other. This whole mechanic of figuring out builds and teaming up to take on encounters – this cloud mind – is definitely up to the players to figure out. I've made some really great builds today, but the players, when they play for a long time, they'll make even better builds than that."
Anderson also felt that the versatile crafting system would also provide room for player created content. He brought up the crafting interface, showing a small grid on which components could be dropped. Just like with Minecraft, arranging materials into a suitable shape would create a sword, a gun and so on, in a way that complements specialized builds.
"All of these builds need specialized equipment in addition to abilities, so there will be a lot of crafting in The Secret World. With our crafting system, we think players will need to collaborate in order to craft the best equipment for the best builds, and there will be a big economy there. The same with investigation missions. Some of the puzzle quests are hard – really hard! – so players will need to work together to figure out these clues. So that's what I can say about player created content. Perhaps Joel can add more, but that's my answer!"