So I'm in Hawaii visiting my husband for a week. It's pretty out here, I like it. I'm not used to hearing the ocean all the time yet. We went snorkeling on Sunday, and I will admit to being a little scared. The beach we were at was very rocky, so you had to be careful where you put your feet. I panicked, and I couldn't touch the bottom, and I couldn't just swim straight towards the shore because of all the rocks. I'm pretty sure some of the people at the beach thought I was a moron.

But I have gotten some sun, so that's nice.

The view from our parking lot is pretty sweet:

You can see the same view from our balcony, but the walls of the balcony are sort of high, and I'm sort of short, so... yeah.
I saw a sea turtle. He had just surfaced and I was trying to dig my phone out of my pocket. He was kind enough to surface again so I could get a picture.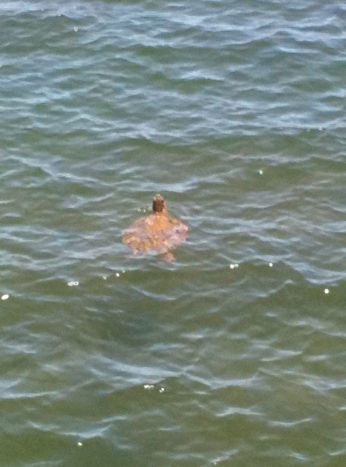 The geckos love our sliding doors on the balcony.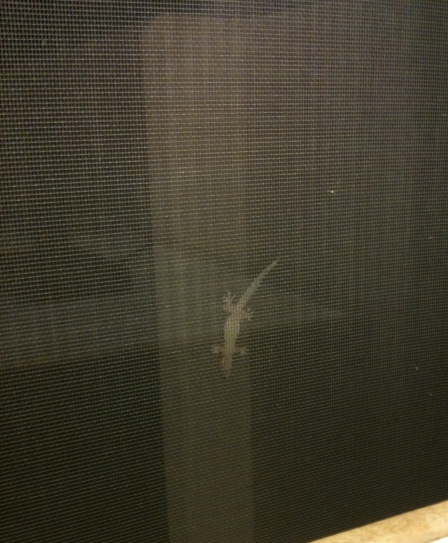 And coconut island is serious business.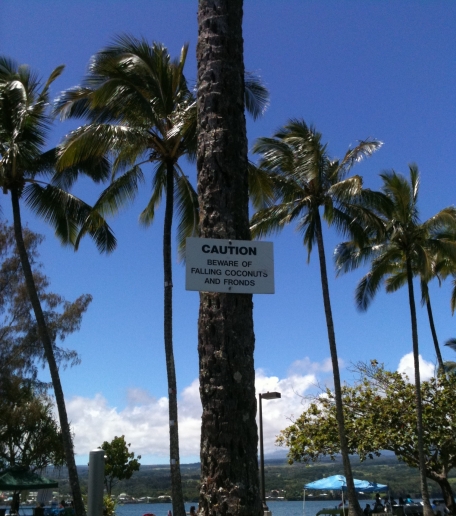 I really wanted to see some lava at Volcano National Park, but we didn't have time to drive anywhere that it might or might not have been. Instead, we saw a bunch of steam rising out of the Kilauea Caldera. There's
probably
lava down there, somewhere...

And then we walked through a lava tube.

The rest of my pictures are either ocean or Hawaiian flora that I found pretty.
But anyway. No, I'm not dead, sorry to disappoint.