Rating:
Information:
Level:
1
Maximum Level:
110
Monster Mission:
No
Repeatable:
Yes
Can Be Shrouded?:
No
Quest Type:
Quest
Quest Goal:
Quest Items:
Related Quests:
Era:
Recommended:
Group Size:
Solo
Min. # of Players:
1
Max. # of Players:
1
Appropriate Classes:
Appropriate Races:
Entered: Thu Jul 4 06:26:05 2013
Modified: Sat Oct 4 04:51:52 2014
Collect three rare loot items from the Legends of Norrath "Dragonbrood - The Anarchs" expansion:

- Glowing Emerald Shard
--- Comes with the Idol of Severilious inside a Worn Chest

- Glowing Ruby Shard
--- Comes with the Baby Red Dragon inside an Animal Crate

- Glowing Sapphire Shard
--- Comes with the Ice Dragon Avatar Painting OR Fit For Kings Painting OR Lord Nagafen Painting inside a Wrapped Painting

Once you have all three shards, right-click one of them to receive "Hermit's Hideway", a one-room house.

Note: Unlike other houses, this one is placeable with a free-to-play account.


---
Image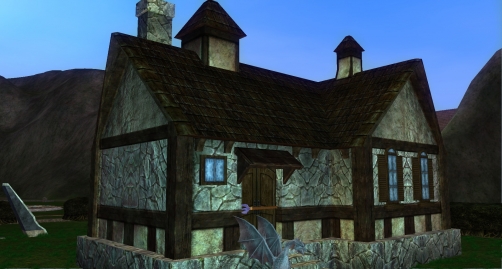 More screenshots are found on the Hermit's Hideaway page.