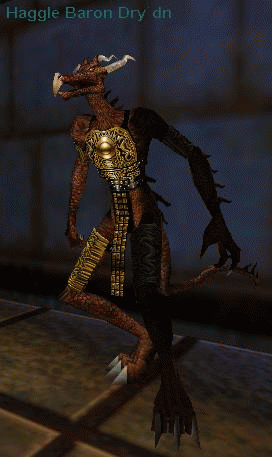 Uploaded July 24th, 2007
Updated July 25th, 2007
In Chardok : Haggle Baron Dry`dn is the Merchant of Chardok. Like all other merchants, you'll need at least Apprehensive faction for him to accept your presence.
Prices below are at max ally faction.
Location: -94, +351, -296. Northwest of Chardok B zone line.
In Scorched Woods : location is northeast portion of the zone at /loc 5845, -2512, -208
This page last modified 2016-11-17 13:32:18.