Tiako
Monster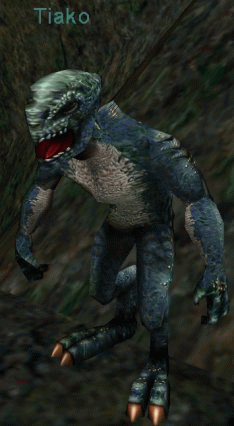 Uploaded July 24th, 2007
Updated July 25th, 2007
Tiako is part of the Caller Cycle in Fungus Grove. He is just one of the named monsters that can appear during the event.
Can hit for ~200, low resists, lots of hitpoints for a monster in his level range.
The Fungus Patch Vest is a very rare drop.
This page last modified 2007-08-27 14:52:50.
Minimum Level: 48
Maximum Level: 49

NPC Added:
0000-00-00 00:00:00
NPC Last Updated:
2017-06-19 12:29:41
Known Loot:
Fungus Patch Vest
Swollen Fungusbeast Gland