a gem collector
Monster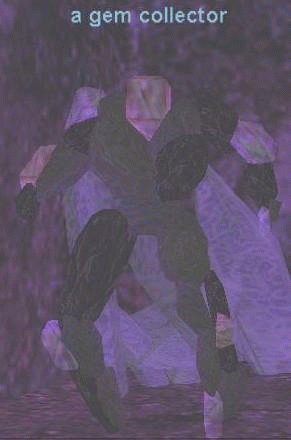 Uploaded July 24th, 2007
In Crystal Caverns: Uncommon spawn in the geonid tunnel that leads to the Eastern Wastes.
In Crystal Caverns, Fragment of Fear: Known to spawn from the very last spawn in the geonid cavers to the southern zone-out. "Dazzle" is cast on random targets. Every 20 seconds, this mob causes a cave-in (places random gems in player inventories). 10 seconds after this happens, it checks for these gems and hits players with an attack based on what gem they have.
This page last modified 2012-11-30 04:37:14.
Minimum Level: 34
Maximum Level: 38