Larik Z`Vole
Monster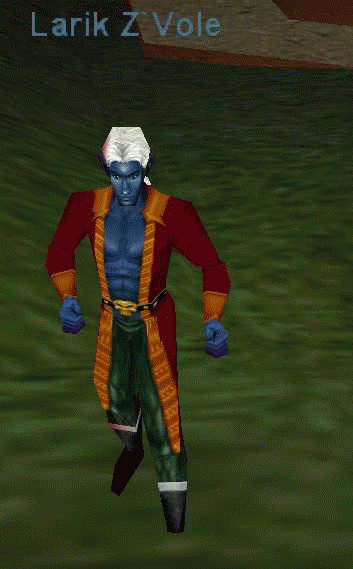 Uploaded July 24th, 2007
He is a mean little necromancer, even at green. He was able to cast spells that stuck even on a level 50 Ranger. He seemed to spawn after all the skeletons/mummies at the Totem were killed. He will follow the pathing of the other skeletons, which will have him move far away and return 1-3 minutes later, if not rooted first.
With his pet, the best strategy is to DoT and nuke him as soon as possible and then deal with his pet, taking on both at the same time can be a quick death, if not prepared for the DoT onslaught he unleashes on the attacker. He will also use Fear and Cancel Magic.
Info from: TalenLorn Myrddin
This page last modified 2008-01-02 15:04:44.
Minimum Level: 18
Maximum Level: 20