a forest giant ancient
Monster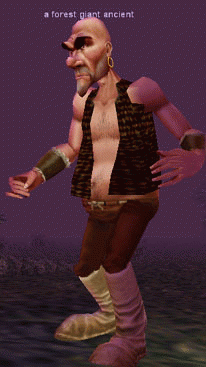 Uploaded July 24th, 2007
Warrior
The forest giants of Kunark are unique in that they are susceptible to stuns, including the mesmerize line of spells from enchanters.
Ancients drop a number of items including Giant foremans Tunics, Giant Lord's Tunics and various large axes. The ones who are higher then level 44 also have a chance to drop level 50+ spells.
This page last modified 2008-01-02 15:02:06.
Minimum Level: 43
Maximum Level: 46