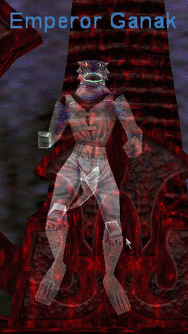 Uploaded July 24th, 2007
Updated July 25th, 2007
Field of Scale Raid Version: Spawns during the raid task Field of Scale - Final Confrontation. Loot is found in the event's chest.
Trakanon's Teeth version: Emperor Ganak, aka Ganak the Darslayer, died of his wounds from the great battle that resulted in the death of Jaled Dar, First Brood and progenitor of the Dar dragon clan. Jaled Dar's body crashed to ground in what is now known as The Field of Bone, and there it remains to this day.
This page last modified 2009-04-17 15:55:41.