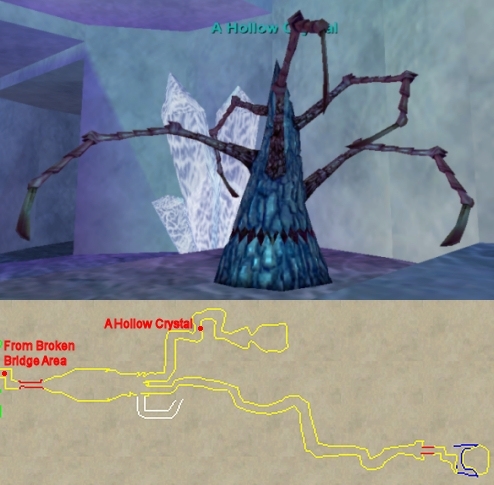 Uploaded November 28th, 2012 by
Railus
In Crystal Caverns: (no data)
In Crystal Caverns, Fragment of Fear: PH is "a hollow terror" at -200, 775, -540. This named summons orc adds (mezzable). Picks a random target on its hate list and summons it to its location, mezzes that player ("Hollowed", for one tick), takes on that player's form ("Feigned Form"), and starts casting based on the class of that player.
Monk; Rogue; Ranger; Berserker: "Ardent Defense"
Magician: "Blast"
Shaman; Beastlord: "Crippling Poison"
Wizard: "Daevan's Flame"
Cleric; Druid: "Renewal"
Bard: "Spry Sonata"
Tanks: "Staunch Defense"
Necromancer: "Undead Companions"
Enchanter: "Weaken"
This page last modified 2014-03-27 08:49:45.