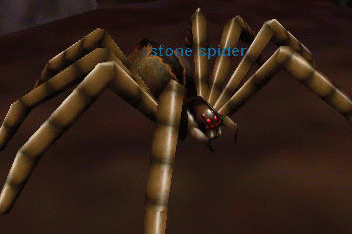 Uploaded July 24th, 2007
The stone spider is not 'totally' magic resistant as some would claim. He is perfectly suseptible to both cold and poison based attacks. He will outright resist anything else, even life taps. Common: crystalline orb, 5 charges Eye of Zomm, used for the lvl 49 SK quest spell Life Leech. Rare: Brown Chitin Protector.
Comment copied from Set
Respawn Timer: 26-32 minutes
This page last modified 2010-07-09 00:32:09.