a seeker
Monster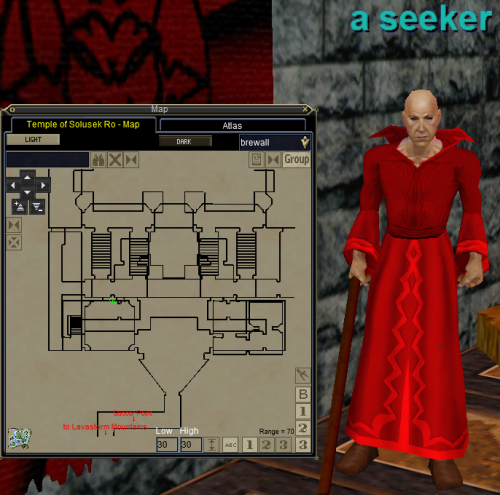 Uploaded September 12th, 2016 by
Gidono
Location: 326, 38, 28 Up stairs on the 3rd floor.
Female version despawns at 8pm game time, then re-popped at 9pm game time.
If you kill the female version, you will take a -250 faction hit which will most likely make you KOS in the temple.
Male version spawns at 9am game time. This is the version you need to kill.
This page last modified 2016-09-11 19:21:24.
Minimum Level
: 34
Maximum Level
: 36
Expansion
:
NPC Added: 0000-00-00 00:00:00
NPC Last Updated: 2019-05-05 06:14:20