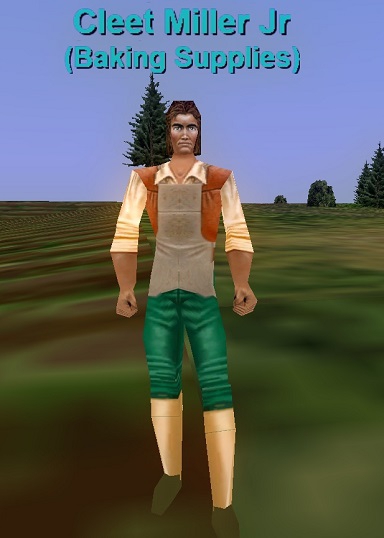 Uploaded May 4th, 2019 by
Drewinette
This mob spawns at the Miller's farm in the SW part of the zone..
You say, 'Hail, Cleet Miller Jr'
Cleet Miller Jr grumbles and looks up at you.
You say, 'what do you sell?'
Cleet Miller Jr says, 'Listen, _____, I don't want to be rude, but these fields don't tend to themselves, you know. I don't have time for your little questions. Go talk to Tiny if you are feeling chatty.'
This page last modified 2019-05-04 15:53:12.