Hubert Backstabber
Monster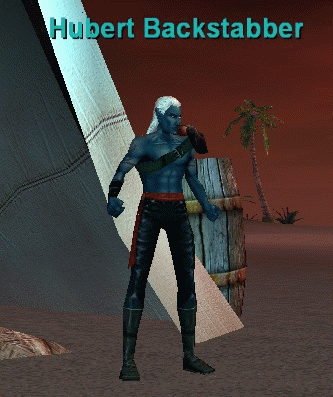 Uploaded July 24th, 2007
Updated July 25th, 2007
Found on Blacksail Folly at the same tent camp on the west shore as Reeking Iggy slasher, and Slouchin William Smythe.
Warrior class; hits for a max ~1,060 (no rampage; no flurry); summons; is stunnable; flees at low health. This is a PH for the named "Rufus".
This page last modified 2014-12-17 05:32:47.
Minimum Level: 74
Maximum Level: 76

NPC Added: 2007-02-16 02:19:50
NPC Last Updated: 0000-00-00 00:00:00