Guard Brendyl
Guard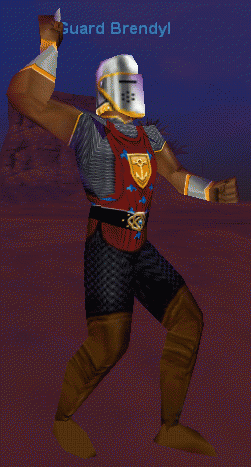 Uploaded July 24th, 2007
Updated July 25th, 2007
This fellow appears in two forms, with one single weapon, or with two swords. His dual wielding variety is VERY strong for his level.
He is virtually immune to magical based attacks (not entirely, but barely a noticable difference).
He re-appears every 2 minutes.
This page last modified 2008-01-02 15:00:12.
Level
: 40
Expansion
:
NPC Added: 0000-00-00 00:00:00
NPC Last Updated: 2019-05-05 06:14:20