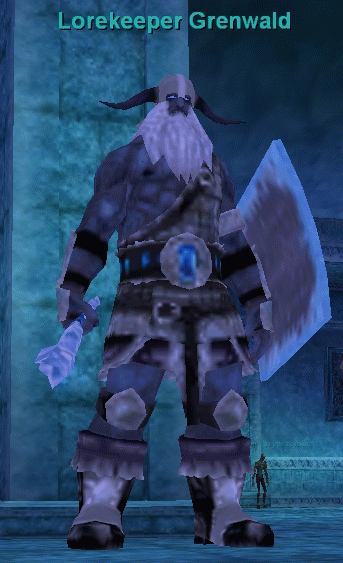 Uploaded July 24th, 2007
Type: Undead
Race: Giant Shade
Maximum hit: 8500
Average hit: 3500
Slowable: Yes
Single-Target Rampages: Yes
Enrages: Yes
Flurries: Yes
For event information, see this quest entry.
Lorekeeper Grenwald is located in the large room (the crypt) in the east wing of Frostcrypt. The event begins once six or more people approach Grenwald.
Also factoring into this encounter:
Upon death: Lorekeeper Grenwald's corpse collapses to the ground in amazement.
This page last modified 2012-12-14 15:32:25.