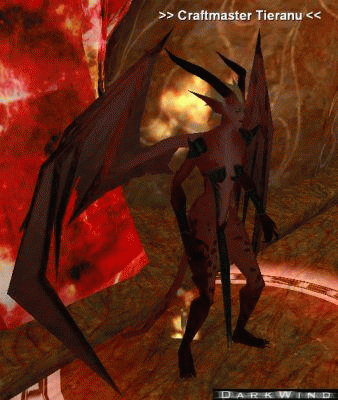 Uploaded July 24th, 2007
Updated July 25th, 2007
Location "P 4.7948, -1394.9338, 57.2899, 240, 0, 0, 1, Craftmaster_Tieranu", "riftseekers_2.txt" file
During this encounter, spawns elementals in two waves:
First - Flamegore, Sizzle, Hotspot
Second - Cinder, Coal, Flametop, Flareup, Burnscar
Can spawn a chest with additional loot after a ranger at the right point in the epic 2.0 loots the Ring of Warmth.
Screenshot by: Saraban, Darkwind
Maximum hit: 2k+
Flurries: Yes
Adds are timed, about every minute he spawns 1.
This page last modified 2018-05-15 19:50:53.