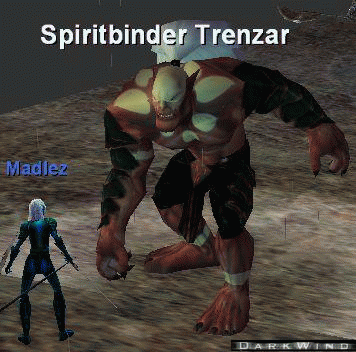 Uploaded July 24th, 2007
Updated July 25th, 2007
PH's are mob(s)on the sloping ramp going up to the platform high on the hillside.
Can spawn a chest with additional loot after a ranger at the right point in the epic 1.5 receives Senvial's Blessing.
P -1593.5039, 484.8131, 438.3941, 0, 0, 240, 2, Spiritbinder_Trenzar
map file : natimbi_2.txt
Screenshot by:
Saraban of Darkwind
This page last modified 2018-01-01 17:46:16.