Maestro of Rancor (Plane of Hate)
Raid Encounter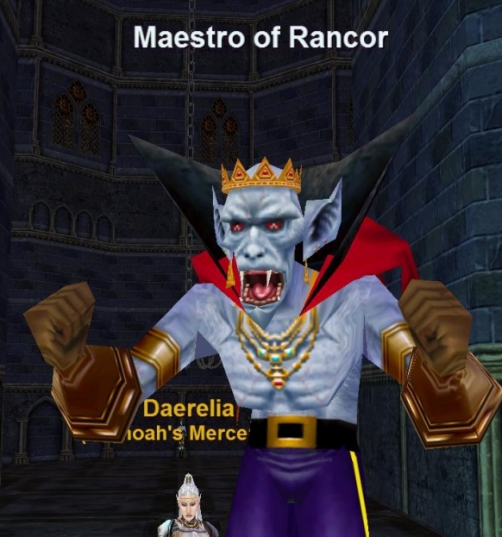 Uploaded April 23rd, 2017 by
Gidono
In the Plane of Hate: Once upon a time, Maestro came with an an AE lifetap and hit for upwards of 200. After the Plane of Hate received a makeover, Maestro is significantly harder.
He hits for a max ~1,300 and spawns a few friends during the fight:
Maximum hit: 1,300
HP Estimate: 350,000
This page last modified 2017-04-22 23:21:22.
Level
: 75
Expansion
:
NPC Added: 0000-00-00 00:00:00
NPC Last Updated: 2018-10-26 07:16:00