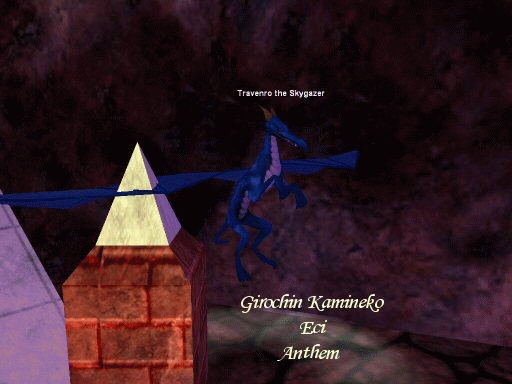 Uploaded July 24th, 2007
Any drake in the 'common areas' of Veeshan's Peak is a placeholder for Travenro the Skygazer.
Veeshan's Peak (RoS):
This mob spawns at +1177, -571, +676 in the far northeast corner of the zone.
Rare Creature
Mob sees through invisibility: Yes
This page last modified 2017-11-27 18:45:10.