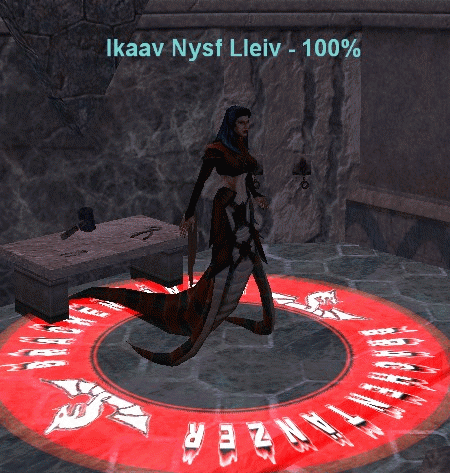 Uploaded July 24th, 2007
All mobs in the room are perma-rooted.
Vrex mobs in the center are unattackable; they summon golem adds every 30 seconds (hit for ~900).
Aneuks and Ikaavs are killable; they summon standard pets that can disrupt spell casting.
Ikaav Nysf Lleiv hits for a max ~2,400; flurries; AE rampages.
She drops two items from her loot table + one back-flag piece.
The Vrex mobs despawn shortly after her death.
This page last modified 2012-05-24 14:50:38.