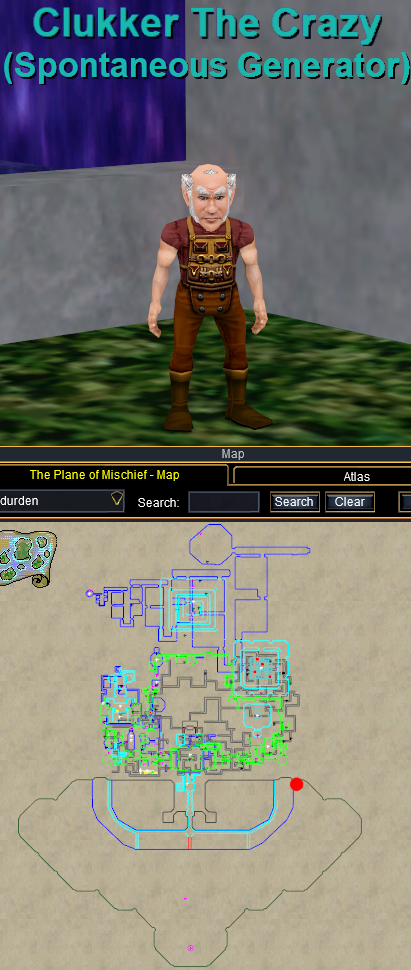 Uploaded September 30th, 2018 by
Gidono
This mob spawns at -77, -1221, +94 on the far east side of the court yard.
Findable (via Ctrl-F): No
You say, 'Hail, Clukker The Crazy'
Clukker The Crazy says, 'Ha ha! Hello to you too! I have got this crazy deck that I'm willing to give to those [looking for a deck]. Ha ha! Oo!'
You say, 'looking for a deck'
Clukker The Crazy says, 'You're looking for a DECK? Ha ha ha! Well, bring me a fishing grub, tee hee, and I'll give you a nifty deck.'
You have scrounged up some fishing grubs.
Clukker The Crazy takes a bite out of the fishing grub that was handed to him. Clukker then says, 'Ha ha HA! Thanks for the tasty treat! Now here is your deck! Hee hee haw!'
Receive: Deck of Spontaneous Generation
This page last modified 2019-08-05 05:45:19.