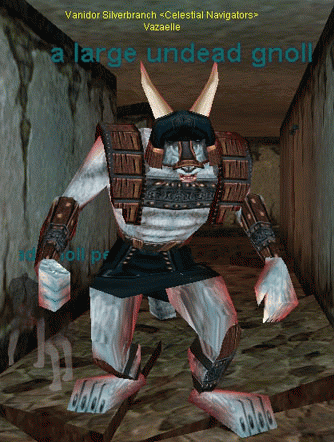 Uploaded July 24th, 2007
Spawns on the first floor of the Tower of Frozen Shadows. He is a chain spawn from a random 1st floor mob. Drops the key to the second floor. Average spawn is about 2-3 clearing of the first floor, so 1/40 or so.
This page last modified 2008-01-02 15:07:41.