So You Want to Help?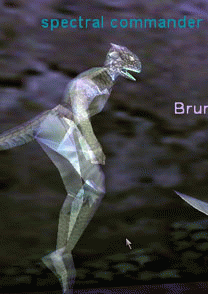 This is good, as Zam users are the contributors that make this site a great community and resource!
Here's some tips on how to be most productive in your help:
New items: really it is just best to run "Lucy" the item collector. Yes it gets broken nearly every patch, but that's the way it goes. We don't create item entries in the database (I have no access to a way to do so)... we need stuff run through the item collector. This is also true for spell effects.
New NPC: post in the thread under the zone you found the NPC in. This is really important with the Dev team recycling more and more NPC and zones so that we can keep it all straight. /loc, level, purpose of NPC is all stuff we get from you -nothing is autogenerated on NPCs. NPCs have pictures because you upload them (thanks!) --we could use a lot of new pictures of older NPCs too.
New Quest: (or task, or whatever they decide to call something next) it is best to post under the NPC that started it. Unknown, then post in the zone you did it in (How does that happen if you haven't run the quest? Answer: We get contributions from all sorts of sources, and sometimes it is passed along information such as a list of quests for a new zone). Under the NPC is best because we have to flag the NPC as quest before we can link anything internally.
For updates, most of the time it is obvious: new zone info for a zone do the zone page, new quest info for a quest use that quest's page, and NPC /loc on the NPC's page, and so on. When you do an update, resist the urge to reply below an old post as it gets buried in the thread, instead start a new post and quote the old post there so it is at the top of the thread now. There's a few situations that are a bit different though as far as where to post to make it easier for us to update quickly:
Updating NPC faction and quest involvement is best on the NPC page.
Updating item drops is best done on the item with a link to the exact NPC you got it from. (Less screens for us to click through on our end). If the NPC has a confusing name (with 3 other versions of the NPC, or there are 5 of the NPC in 5 different zones) then it may be best to post that item drop under the correct NPC entry (even though it is more clicks to do for us... it is correct so we won't have to redo it).
Another way to help is to Rate-up the people contributing. About 90% of the information for The Broken Mirror so far has come from less than 10 Zam users.
Speaking of TBM, a lot of the entries have been done, but cross-referencing is tricky when stuff doesn't exist initially. "New stuff" posts decay here so we miss things. So another way to help would be for some people to review all the TBM info so far and repost under the NPC, quest or item any known but not updated info. Feel free to quote a post you think we missed updating. For example: I know that many quest NPC aren't yet flagged that way so a list under them of all their known quests would expediate that getting corrected.
In a related vein, though I almost hesitate to say it as it will likely result in a flood of work to do, Old Sebilis information needs some verification. We've noted a lot of missing drop information (particularly with the spectral Iksar models so far) in respects to Kunark era drops. I'm also finding that a lot of info posted circa 2002 on places such as Old Sebilis didn't get all entered and/or verified. This is likely due to the "you must submit logs" policy being a more firm thing and the workload on Allakhazam's Magical Realm staff at the time, we have registered users with trusted Karma nowadays so while logs are nice, you don't have to provide them if you know stuff.
Finally, a big list of updates after the jump: