Do you have what it takes to True Box?
(Or just play a single account)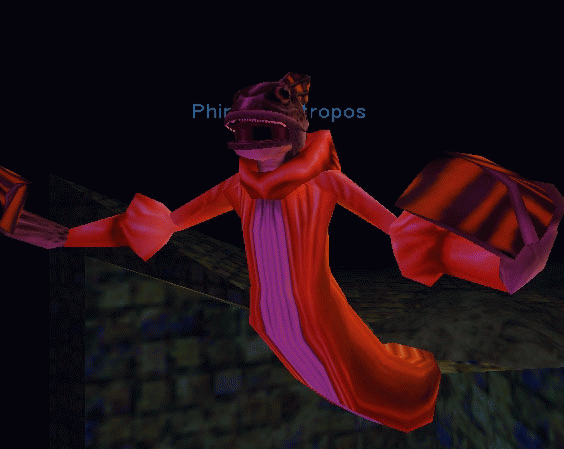 Daybreak has announced a new ruleset progression server is being launched on Wednesday, December 9th 2015!
Quoted from Roshen at the Daybreak official forums:
What Is a True Box Progression Server?

This is a server where each player will only be able to play on one EverQuest account from their computer. We want to encourage players to play with their friends on this server, and not just form groups of only their alts.

If people are truly wanting to multi-box, they'll have to do it the old fashioned way. Phinigel is a TRUE box server, which means in order to multi-box you'll need a set-up that looks something like this:

Other Unique Features for Phinigel:

Raid Instancing

The big raid targets from each expansion will be instanced. While bosses like Lady Vox, Lord Nagafen, and (/cough) Phinigel Autropos (hey, THAT'S where we got the name!) will still spawn out in the world, groups of players will ALSO be able to have these targets available to them via Raid Instances.

The instanced raids' targets have an account-wide 6.5 day lockout and will have the same difficulty as the non-instanced version of the raid target. Note that raid bosses on progression servers have had their difficulties increased since the launch of Ragefire.

Content Unlocks Every 90 Days

Players won't vote to unlock content on Phinigel, and the server won't wait until all of the raid content is defeated before the expansion unlock timers start. Instead, every 90 days, expansion content will unlock on this server.

That means 90 days of Classic EverQuest, 90 days of The Ruins of Kunark, 90 days of The Scars of Velious, etc. This is a server for players that want to move through the content faster than the previous progression servers have allowed.

Make Friends; You'll Need Them

Make friends. Form groups. Join guilds. Kill dragons. Become a part of the server community!
The player community we have in EverQuest is something that makes us unique and special. While we each explore Norrath and defeat raid bosses, we're all part of the same community that enjoys playing EverQuest together. As the community on Phinigel starts to develop, it's important to work to get along with the other players on your server.
Phinigel players have expansions to unlock, continents to explore, and loot to be… looted. All of this will be a much better experience if players and guilds work to get along!

All Access Membership Required

Like other progression and special ruleset servers, you must have All Access Membership to access Phinigel. In addition to letting you play on this server, All Access includes additional great benefits, like 10% off most Marketplace purchases, and a claimable 500DBC grant each month! For more details and to sign up for membership, visit https://www.daybreakgames.com/allaccess.